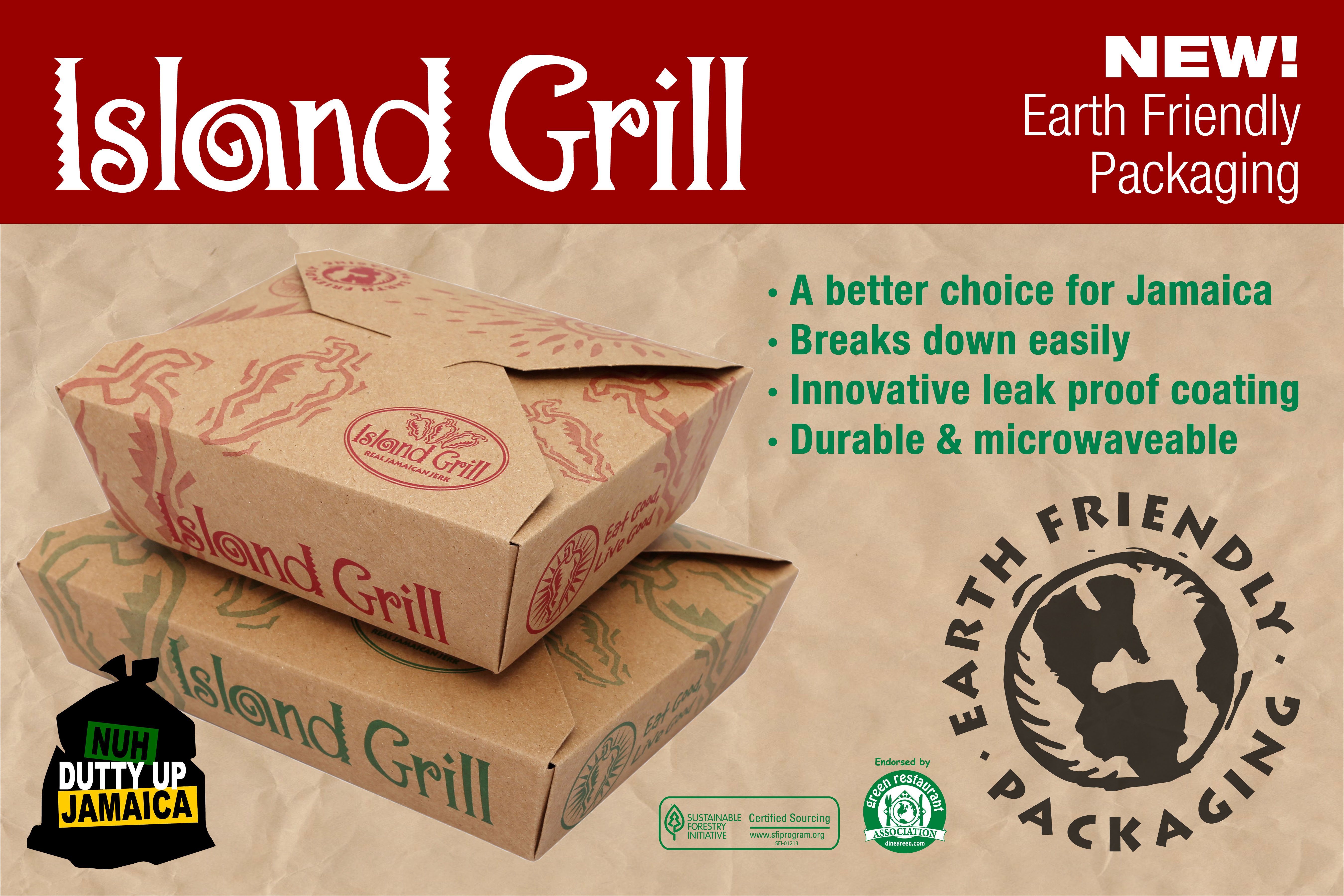 The Island Grill chain of restaurants has gone green with its new biodegradable containers.
In an interview with founder and CEO Thalia Lyn, she explained to Food that Jamaicans have to start caring for our environment.
"The garbage dumped into gullies that wash into the sea, killing off the fish and other sea life, making our coastlines a virtual garbage dump - has got to stop! Island Grill has made a commitment to start with this first small step," she said.
Although costly, Lyn stated that this earth-friendly packaging is in line with the restaurant's tag line, 'Eat Good, Live Good', because there is no bleach and it is processed chlorine free, so better for you, especially when using the microwave. Yes, it is microwaveable.
"It's made from recycled paperboard. Trees are specially grown (approved by the Sustainable Forestry Initiative) for this type of packaging, so we are not really chopping down trees. It breaks down faster and is completely biodegradable," Lyn explained.
Lyn has provided reasons why these new earth-friendly containers are important:
1. It is the right thing to do. We firmly believe this is a better choice for Jamaica. This package has the highest 'green point value' on the market from the Green Restaurant Association. You will find this box used by large environmentally conscious companies like Whole Foods and Disney. You will see the rating on the bottom of the box. We will change our Styrofoam soup packaging later in the year.
2. Portion and price remain exactly the same.
3. No leaks and BPA free - this box has an innovative, leak-proof coating that is BPA free. It is the only such container on the market that you can put in the microwave without fear of melting the coating.
4. Sustainable - this box breaks down easily in the environment. This has been approved by the Sustainable Forestry Initiative.
5. Easy to use - tabs open and close easily to get to the delicious offering inside.
6. Durable and rigid, microwaveable construction.
7. Endorsed by Nuh Dutty Up Jamaica (Jamaica Environment Trust)